Health & Safety Regulations for Lifting Equipment
We have a qualified team who are competent to carry out inspection and testing of your lifting gear in accordance with LOLER (Lifting Operations and Lifting Equipment Regulations) or PUWER (Provision and Use of Work Equipment Regulations).
We can advise you on the regulations involved in your particular case depending on the machinery and application you require, and carry out the relevant inspection and testing.
---
Keeping Equipment in Service & Compliant
Our trained, experienced engineers carry out periodic inspections of your lifting equipment on site at your place of work anywhere across the Scottish Highlands.
After examining your equipment we'll produce a Report of Thorough Examination, as well as a report of items which have failed examination (if any). We are able to ensure your equipment remains compliant, and have the means to colour code your equipment to identify items within certification.
We can carry out load testing, either onsite or at our facility in Invergordon, to prove the safe working load of your bespoke fabrications, and certify accordingly. This is supported by Non-Destructive Testing (NDT) by way of Magnetic Particle Inspection or Dye Penetrant Inspection to detect surface breaking flaws.
---
The Importance of Inspection and Testing
Apart from the obvious responsibility to ensure the safety of those operating lifting equipment, or being in the vicinity while lifting is in progress, there is an important legal reason for carrying out regular examination of your equipment.
The use of faulty, inappropriate or poorly maintained lifting equipment could result in a situation where you face legal action, and penalties can be very severe for the employer involved.
Once certified, we make your certification available on our handy WEBCERT online portal where it can be viewed, downloaded or printed at any time.
CTA: More About WEBCERT (link to webcert page)
---
WEBCERT
Our unique online management system helps ensure that tightly regulated equipment is kept in service, avoiding expensive down-time.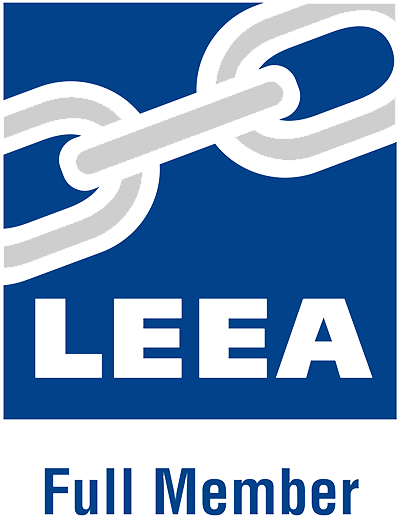 We're full members of the LEEA - the leading representative body for all those involved in the lifting industry worldwide.